Air Conditioning
Here at Autorads we specialise in supplying major air conditioning parts such as Air Condensers, Compressors, and Evaporators as well as the consumables such as Air Con Gas, UV Dye, Pag Oil, etc.
As you can see from the illustration there are many parts that encompass the whole car air conditioning system.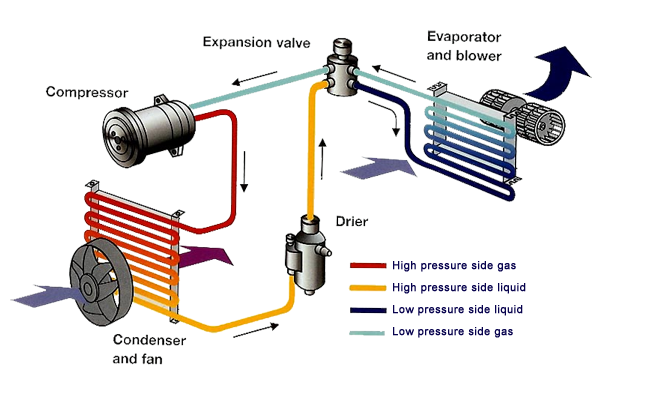 We stock and supply the Air Condensers, Compressors, Evaporators and Receiver Driers all at trade prices. We also carry out regassing of the air con system not only on cars, but also trucks, tractors, coaches, refrigeration vehicles etc. Should you require any advice or help in identifying the exact part you require, our experienced staff will be more than willing to assist.
We also provide Air Conditioning Re-gassing, this needs to be booked in by appointment beforehand.